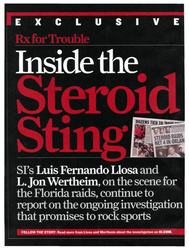 The Palm Beach Rejuvenation Center is decidedly less exotic than its name might suggest. Wedged between a lawyer's office and a brokerage firm on the third floor of a dreary Jupiter, Fla., office building, it is a glorified boiler room,"basically a call center," as one employee explains. Yet investigators contend that the Palm Beach Rejuvenation Center (PBRC)–and dozens of so-called anti-aging or wellness centers like it–is a vital component in a massive illegal distribution network that enabled customers to place orders over the Internet for performance-enhancing drugs, including steroids and human growth hormone (HGH).
"This is the newest frontier," says Christopher Baynes, a prosecutor in New York's Albany County, whose office initiated the investigation three years ago."The guy with the black bag at the gym now has his own website."
On Feb. 27, SIaccompanied investigators from multiple law-enforcement agencies (box, page 62)on a raid of PBRC. Simultaneously, agents in Orlando were raiding Signature Pharmacy, a compounding pharmacy that last year did more than $40 million in sales, much of it with PBRC. On Monday, PBRC co-owner Glen Stefano and 10 others pleaded not guilty to multiple charges during arraignment proceedings in Albany. Stefano was charged with illegally selling steroids and hormones. Earlier, Signature owners Robert Loomis and his wife, Naomi, were charged with criminal diversion of prescription medications, criminal sale of a controlled substance and insurance fraud.
It will take weeks, months perhaps, for authorities to sift through the client lists, hard drives, invoices and trash from Dumpsters that were seized in the raids–more than a ton of documents were confiscated. And when they're through, investigators believe they'll unearth the names of hundreds, even thousands of clients who have received a wide array of drugs; and that list is likely to include prominent athletes.
Just consider the fruits of a similar Drug Enforcement Administration (DEA) raid last fall, code-named Operation Netroids. On Aug. 29, agents converged on Applied Pharmacy Services, a compounding pharmacy in Mobile. (A compounding pharmacy makes its own drugs generically.) Seized client records revealed the names of more than 20 athletes in a variety of sports who received drugs from Applied Pharmacy. A37-page classified intelligence report reviewed by SI alleges that, among athletes:
• Outfielder GaryMatthews Jr., whose career year with the Texas Rangers in 2006 earned him a five-year, $50 million free-agent deal with the Los Angeles Angels, was sent Genotropin (glossary, page 63) in 2004. The prescription was written by a doctor at a now-defunct anti-aging clinic in Florida. (Through his agent, Matthews declined comment, but the lawyer who represents the outfielder said last Saturday that Matthews has not broken any laws and would cooperate with the investigation.)
• Kurt Angle, a 1996 Olympic gold-medal-winning freestyle wrestler and now a star professional wrestler, received two prescriptions for trenbolone and one for nandrolone between October 2004 and February '05. (Angle did not return messages left with his spokesman.)
• Rangers outfielder Jerry Hairston Jr. received Genotropin, human chorionic gonadotropin (HCG) and Clomiphene Citrate in 2004. One of Hairston's prescriptions was written by "A. Almarashi." Investigators believe Almarashi is an alias for a Queens, N.Y., doctor stripped of her medical license in 1999. She is awaiting trial on multiple charges after allegedly writing bogus prescriptions for thousands of online customers she never examined. (Hairston, a third-generation major leaguer, emphatically denied any connection. "Not one time have I taken steroids or anything like that," he said last Thursday. "I would never do anything like that to jeopardize my career or my family's name.")
• In June 2004 a patient named Evan Fields picked up three vials of testosterone and related injection supplies from a Columbus, Ga., doctor, traced through Applied. Later that month Fields also obtained five vials of Saizen and three months later returned for treatment of hypogonadism, a condition whereby sex glands produce little or no hormones. Investigators noted that Fields shares both the birth-date and home address of former heavyweight champion Evander Holyfield. What's more, when SI called a phone number on a Post-It note attached to the Fields patient file, Holyfield answered. (Holyfield, who at 44 continues to fight professionally, told SI that he knew nothing of the drugs. Through Main Events, the promotional company that represents him, he released a statement denying any steroid use.)
• David Bell, a veteran of a dozen major league seasons, received six packages of HCG at a Philadelphia address last April, when he played for the Phillies. The cost was $128.80, and the drug was prescribed in conjunction with an Arizona anti-aging facility. Bell acknowledges receiving the shipment but tells SI the drug was prescribed to him "for a medical condition," which he declined to disclose, citing his right to privacy.
• Jose Canseco, the retired major leaguer and an admitted steroid user, received somatropin, testosterone, stanozolol and HCG, as well as 340 syringes, in 2004. The shipment to his California residence was arranged through the same defunct anti-aging clinic that Matthews allegedly patronized. (Canseco did not return calls seeking comment.)
• No birth date was indicated on the prescriptions, but according to the Applied database, former Atlanta Braves reliever John Rocker received two prescriptions for somatropin between April and July 2003. (Through his spokeswoman, Rocker denied any knowledge of the prescription and denied ever receiving a banned substance.)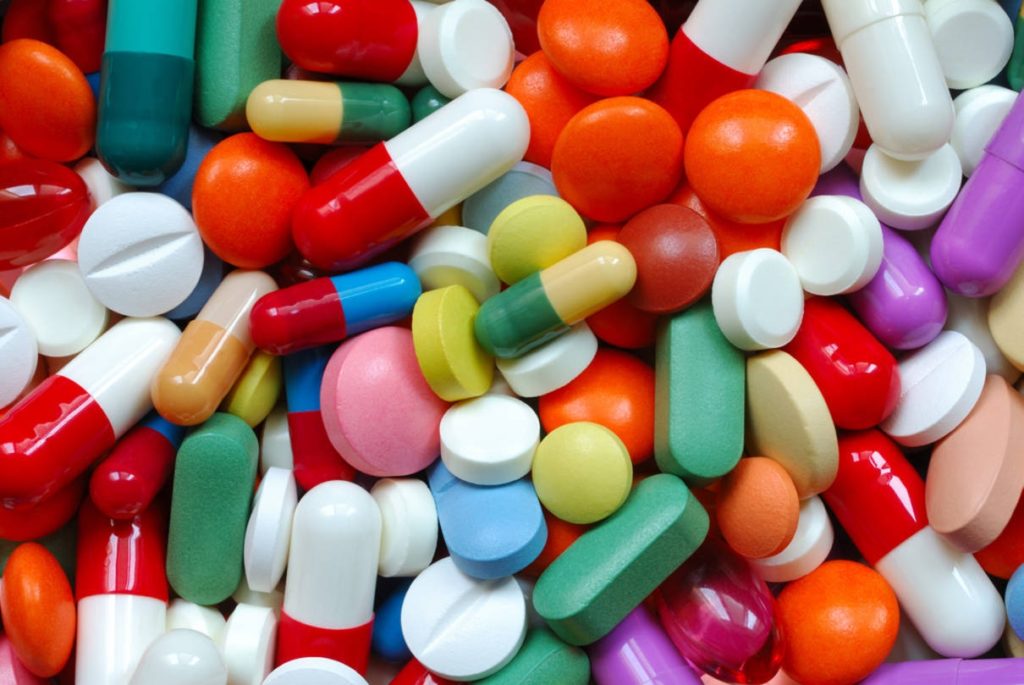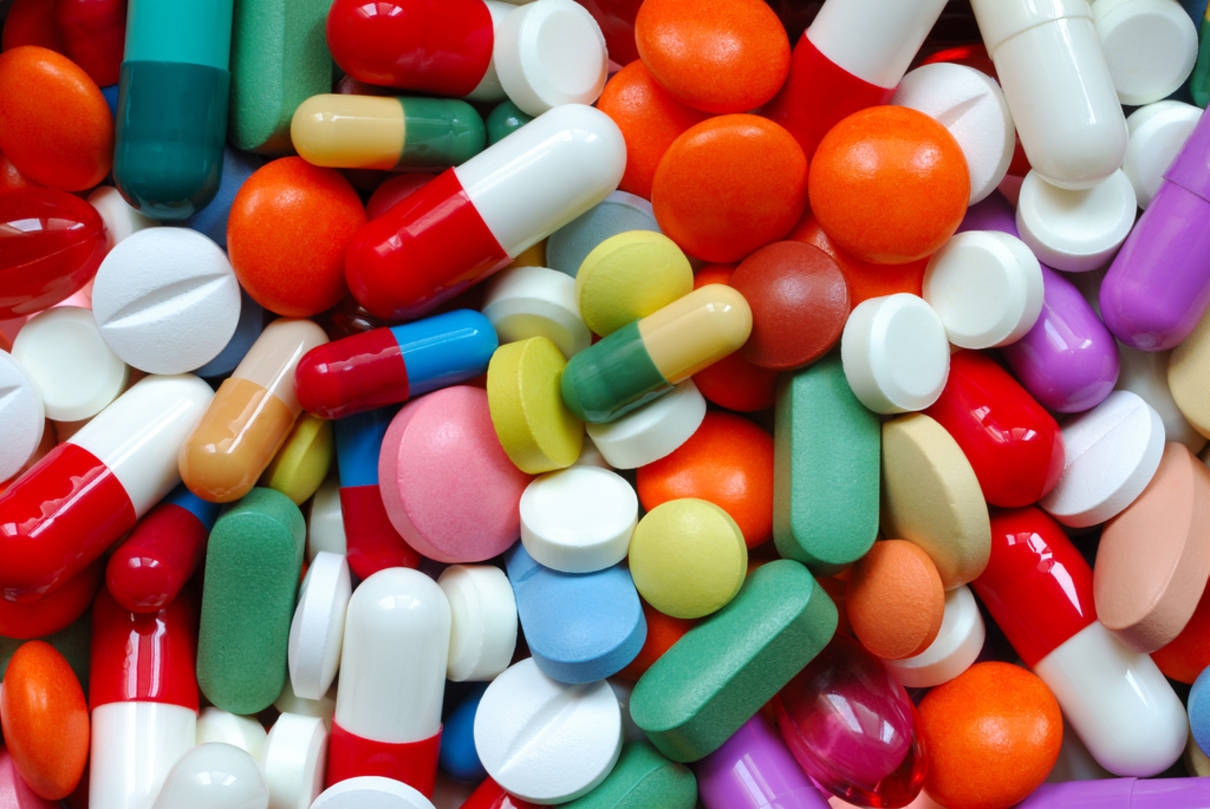 Sources tell SI that the clients appearing on invoices and customer lists are unlikely to face prosecution, because the targets of the raids and investigations are the members of the network of suppliers. "Our focus here is to shut down distribution channels," says Albany County district attorney David Soares, one of the leaders of the investigation. And because the reports only allege receipt (and in some cases, purchase) of the banned drugs–not usage–the athletes are unlikely to face disciplinary action from their respective leagues or governing bodies. (Major League Baseball didn't add HGH to its list of banned substances until 2005.) Still, the information offers a clear and chilling glimpse into just how easily banned substances, including steroids and HGH, can be obtained by anyone, of any age, who possesses Internet access and a credit card.
The origins of this wide-scale, multi-agency investigation can be traced to upstate New York. In the fall of 2004 state narcotics investigators based in Albany noticed that a local doctor, David Stephenson, was running a website, docstat.com, and was purchasing massive quantities of a variety of drugs, including narcotics and steroids. According to authorities, Applied was his chief supplier. After receiving the drugs at his residence, Stephenson repackaged them and resold them to "patients" who had visited his website. One investigator placed an order through docstat.com, claiming to be an overweight pilot with a heroin addiction and a drinking problem. As part of a questionnaire offered when registering on the site, clients were asked the reason they were seeking particular drugs. The investigator responded that he needed prescriptions for hydrocodone, methadone, nandrolone, Ritalin and testosterone because "I want to get high to fly." Within days the drugs arrived by way of express mail.
In the summer of 2005 Stephenson pleaded guilty to felony criminal sale of a controlled substance; he is serving a six-year jail sentence. The Stephenson case, however, stood for much more than a rogue doctor abusing his license. Studying the chain of supply, agents from Albany County were able to lay bare a drug pipeline that marries the power of the Internet with spurious anti-aging centers, board-certified compounding pharmacies and venal doctors. Soon, the agents shared their findings with federal and state authorities across the country.
As Mark Haskins, a senior investigator for New York State's Bureau of Narcotic Enforcement,explains it, "Basically you have an anti-aging clinic with an Internet presence. [Clinic operators] put the product on the Internet. The customer finds them online, fills out a brief questionnaire and requests steroids, hormone therapy, whatever. Someone from the clinic contacts the customer and then develops a prescription for the steroid treatment or hormone treatment. Then [the clinic] sends or e-mails the prescription to a doctor, who is often not even in the same state. He'll sign it [because] he's being paid by the clinic, usually $20 to $50 for every signature. The signed prescriptions get faxed to the compounding pharmacies, which know from the very beginning that there is no doctor-patient relationship. The pharmacy then sends the product to the customer."
Last spring, duringa raid on his Scottsdale, Ariz., home, Jason Grimsley, then a pitcher for the Arizona Diamondbacks, admitted to using HGH, steroids and amphetamines. In an affidavit he explained to investigators that another major leaguer, later identified as former first baseman David Segui, "told [me] of a doctor in Florida that he was using at a 'wellness center' to obtain human growth hormone."
"It makes total sense for athletes to do it this way," says agent Alex Wright of Florida's Metropolitan Bureau of Investigation. "If they get caught, they can say, 'I sent my blood work to the clinic like [it] asked me, and the doctor said my[testosterone] levels are low.' This is the best way they can get stuff. They have the comfort of anonymity because there is no face-to-face. They are just a name and a credit card."
In addition to exposing the architecture of the distribution ring, the ongoing investigations appear to confirm what doping experts have suspected for years: HGH is a popular drug among athletes. A synthetic hormone, HGH is thought by some to accelerate recovery times, speed healing, decrease body fat and, particularly when combined with steroids, increase muscle mass and therefore strength.
HGH can be prescribed by doctors for legitimate medical purposes. Historically, this has meant combating rare pituitary disease and treating patients with progressively debilitating conditions resulting from AIDS and some forms of cancer. Yet lately some doctors have ascribed a liberal definition to "legitimate medical purposes," contending that aging is, in effect, a progressively debilitating disease and that any patients with diminishing hormone levels are eligible for the drug. The American Academy of Anti-Aging Medicine, a Chicago-based group that supports using HGH to replace growth hormone as its levels decline with age, counts more than 10,000 health-care practitioners among its members. This "off-label," or unorthodox, use of HGH is the source of significant controversy in the medical community. "It's a ruse," says Dr. Thomas Perls, an associate professor at Boston University School of Medicine, who maintains the website antiagingquackery.com. "The public has equated hormones with youth, and HGH is the drug of choice for these hucksters to push." (Through a spokesman the academy said in a statement to SI that Perls's comment "is on the level of that of a 'flat earth society'uninformed person.")
The risks of HGH use are abundant, including diabetes, muscle and joint pain, hypertension, carpal tunnel syndrome, abnormal enlargement of organs and advancement of cardiovascular diseases. Some researchers believe HGH can accelerate cancer."The issue is pretty straightforward," says Mark Schutta, a Universityof Pennsylvania endocrinologist. "You're giving people a hormone that can potentially increase the growth of abnormal cells." Schutta also notes that the American College of Endocrinology does not recommend using HGH to treat adults except in the exceedingly rare instance that a patient produces no growth hormone naturally.
Regardless, HGH has found favor among athletes. "Of all the things out there, certainly synthetic human growth hormone is way at the top of the list," says Dr.Gary Wadler, a New York University associate professor of medicine and a World Anti-Doping Agency member. "What athletes have [tried to do] is make muscles bigger with HGH and then make those big muscles stronger by adding steroids to the mix."
Another factor contributing to HGH's popularity: Leagues that ban it don't test for it. There is only one effective test for HGH detection, and it involves a blood sample. Unions in most major sports have been unwilling to subject their players to blood work, deeming it a physical intrusion. As NFL Players Association executive director Gene Upshaw recently put it, "I'm still not willing to have our players stuck like a pin cushion."
In perhaps the biggest doping scandal in NFL history, a South Carolina doctor, James Shortt, distributed HGH and steroids to members of the Carolina Panthers' 2003 Super Bowl team, including three of the five starting offensive linemen. (Shortt admitted guilt and is serving a 366-day sentence.) Last fall, on the HBO show Costas Now, former NFL defensive tackle Dana Stubblefield said he believes 30%of the league's players use HGH. NFL officials have often expressed concern about HGH, and the league recently pledged $500,000 to help develop a reliable HGH test.
That is why investigators were particularly curious when they noticed that a University of Pittsburgh Medical Center– affiliated internist, Richard Rydze, had used a credit card from his private practice to purchase more than $150,000 worth of HGH from Signature Pharmacy. Since the mid-1980s Rydze has been an associate team physician for the Pittsburgh Steelers. Questioned by SI, Rydze did not deny making the purchases, but he asserted that he uses the HGH to treat elderly patients who are "deficient in growth hormone" and require tendon repair. "[It's] not for athletes–never," says Rydze. "I don't give it to people who want to come in here and look pretty and look young and build up their muscles. I will not do that."
According to Rydze, he dispenses HGH to "35 or 40" patients referred to him by other physicians, including the Steelers' orthopedist. (The orthopedist declined comment.) Rydze says that he treats these patients, including retired football players, early in the morning–"mainly in my spare time"–and that these patients tend to "cycle through" every three or four months."We monitor their levels, and then they're gone, back to their own doctors," says Rydze, 56, who won the silver medal in platform diving at the 1972 Olympics. He also says that he ordered the HGH through Signature to save money. (In the wake of this revelation, the University of Pittsburgh Medical Center says it is conducting an internal investigation of Rydze.)
One might assert tat at the very least, it shows questionable judgment for an NFL team doctor to purchase $150,000 of HGH–approximate street value: as much as $1 million–at a time when drug issues are in the league's cross-hairs and the Shortt scandal remains a public relations scar. Rydze, however, asserts he has his team's full support. "The Rooneys [the Steelers' owners] are aware that I do this," he says. "I mean, they have my trust that I would never do this with an athlete." (Steelers president Art Rooney II declined to address Rydze's specific characterization, but he released a statement that read in part, "There is no evidence Dr. Rydze prescribed or provided any hormone treatments to any of our players [and he] has assured me that this has never happened and will never happen.")
If the list of implicated sports stars and teams has already turned the investigation into a cause celebrity, investigators are haunted by how many "non-famous"athletes have been implicated in the sweeps. In the coming weeks authorities will seek answers to why, for instance, Signature sold performance-enhancing drugs to a teenage in-line skating champion. Or why facilities offering anti-aging treatment are servicing so many clients born in the 1990s, some of them still in puberty. "Kids are watching ESPN or reading Sports Illustrated, and making every effort to gain a competitive edge," says Soares, the Albany County DA. "That we have steroids and human growth hormone so readily available presents a clear and present danger."
At last week's raid of the Palm Beach Rejuvenation Center, a string of strikingly muscular, strikingly young employees filed out, somber expressions etched on their faces. Inside, authorities questioned executives, including Joseph Raich, listed on a government document as a company director. Raich, 44, is well-known in the South Florida youth wrestling community. He has provided financial assistance to aspiring Olympians, and before the Athens Games in the summer of 2004, he sponsored a training camp in South Florida for the U.S. Olympic wrestling team. The Florida Amateur Wrestling Association website even lists Raich (who did not return repeated messages seeking comment) as the contact for the Wrestling Club of the Palm Beaches. The listing also provides his e-mail address:Joe@hghtest.com.♦